Selecting the perfect trademark logo to represent your brand can be an exciting yet daunting process. With so many design services and options to evaluate, how do you determine which one is best for achieving your business goals? This comprehensive guide examines the key factors you should consider when researching trademark logo services, from budget to customization capabilities. We'll compare the pros and cons of DIY solutions, freelance designers, design contest services, and full-service agencies. You'll walk away confident and informed, ready to find the ideal logo partner to bring your brand vision to life.
Why Invest In a Trademark Logo?
Before weighing the various services, let's discuss why having a professionally designed and legally protected logo is so critical for brands today. Your logo is often the first touchpoint between your business and customers. It conveys your brand identity, personality, and values at a glance. A strong logo helps you:
Stand out: In an increasingly crowded marketplace, your logo is what makes you instantly recognizable. It should be unique and memorable.
Look credible and trustworthy: A polished, thoughtful logo design inspires confidence in your brand.
Be versatile: Your logo should look great whether large on a billboard or small on a pen. It needs to work across print and digital applications.
Attract your ideal audience: Your logo should appeal specifically to the customers you want to serve.
Communicate your purpose: Elements like color, shape, and concept should tie directly to what you offer.
Build brand loyalty: Consistent use of your logo helps customers feel connected to you.
A trademark provides exclusive rights to use your logo across the country. This keeps competitors from copying your branding or creating confusingly similar logos to deceive customers. Trademark protection is key for ecommerce brands in particular.
Now let's explore the various routes for creating your perfect mark.
Option 1: DIY Logo Makers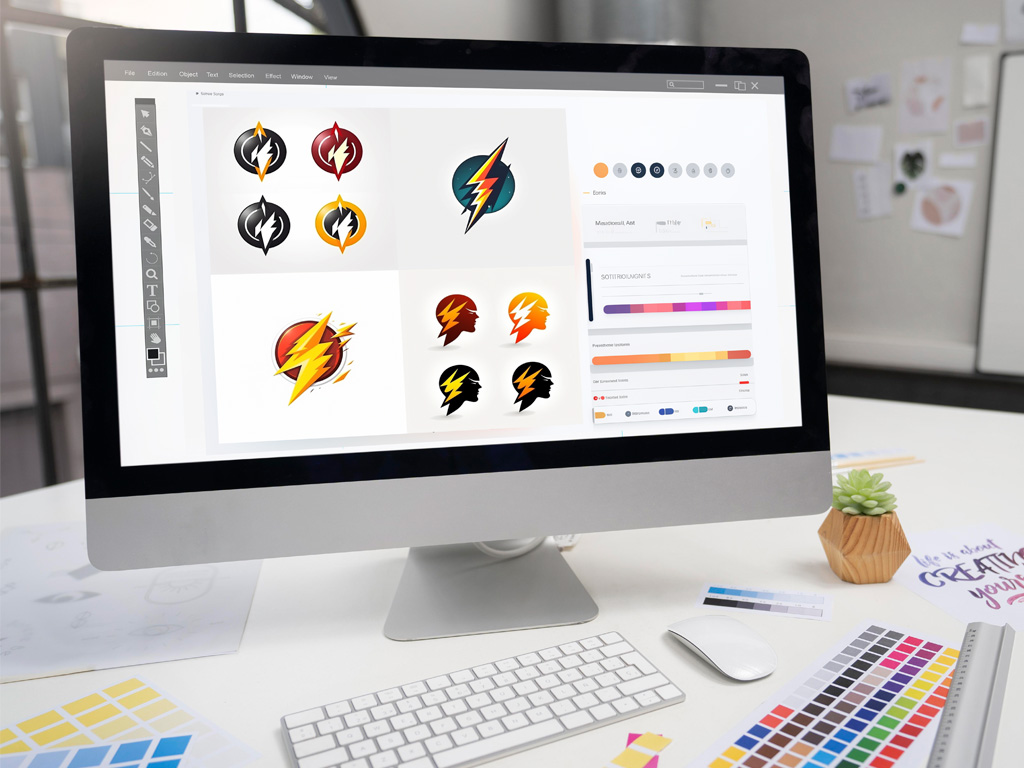 The rise of online logo generators has put design firmly in the hands of business owners. With DIY solutions, you steer the entire process yourself. Some popular examples include:
Logaster: Choose icons and fonts to generate logo ideas matching keywords you input. $19.95/month with 700,000+ design combos.
Squarespace Logo: Select shapes, fonts, colors, and layouts for a custom look. Starts at $12/logo on this web host site.
Shopify Logo Maker: Pick from loads of fonts and icons. Adjust design elements like color. Free with Shopify plan.
Canva: Access templates and extensive image/font libraries. Drag and drop to design. Free basic plan or $12.95/month.
Pros
Affordable – Prices range from free to $20/month. Great for bootstrapped startups.
Quick turnaround – Download logo files instantly.
Creative control – You decide on every design choice.
Simple for non-designers – Even if you lack artistic skills, these tools are user friendly.
Cons
Cookie cutter results – Options are limited so logos often look generic.
Lack of unique brand insights – You may miss out on strategy to inform the design.
No design expertise – While convenient, you forfeit getting a designer's trained eye.
No legal protection – You'll still need to separately apply for trademark registration.
Best For: Small or new businesses that need an inexpensive logo quickly. Expect a basic design.
Option 2: Freelance Designers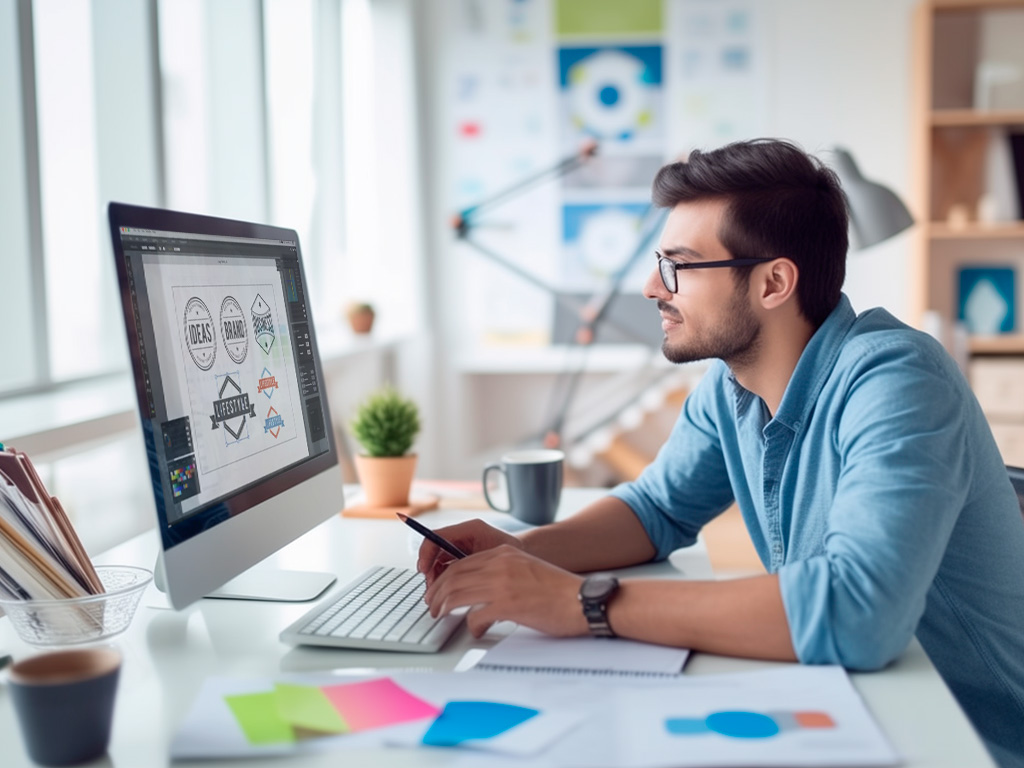 Hiring an independent designer is a step up from DIY tools. You'll work one-on-one with a creative pro to bring your logo concept to life. Expect the process to unfold like this:
Explain your brand needs and preferences.
The designer researches your industry and target audience.
You'll review initial sketches and provide feedback.
Designer provides final logo files in needed formats.
Marketplaces to find freelancers include:
99designs: Post your project for designers to submit concepts. Choose your favorite design or start at $299.
Fiverr: Freelancers list their services starting at $5. Expect logos from $55-$100+.
Upwork: Job site for hiring creatives. Look for logo design pros based on reviews and rates.
Behance: Adobe's portfolio site to discover talented freelance designers.
Pros
Better customization – Share your brand perspective to inform designs.
Individual approach – Enjoy a more personalized experience.
Professional look – Experienced designers understand what makes an effective logo.
Flexible pricing – Search sites for rates/styles fitting your budget.
Cons
Slower turnaround – Allow 1-2 weeks for multiple drafts and feedback.
No legal protection – Trademark registration still required separately.
Inconsistent quality – Review portfolios carefully to find best logo designer.
Best For: Businesses that want a custom design with 1:1 creative guidance.
Option 3: Design Contest Services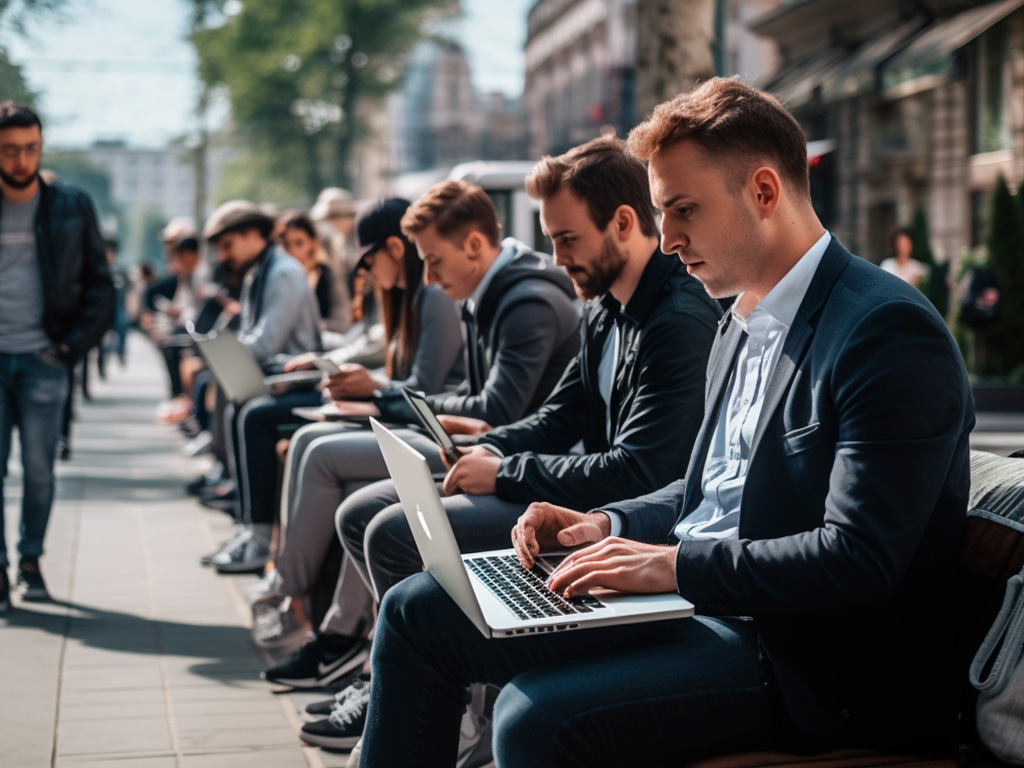 Why settle on just one designer? With crowdsourcing sites, you can receive an influx of ideas from dozens or even hundreds of global creative talents. You outline your brief, and the designers compete by submitting logo options.
Popular creative marketplaces include:
99designs: Launch a contest starting at $299. Get loads of concepts then pick a winner.
Designhill: Post contests from $199. Receive multiple submissions over 7 days.
CrowdSPRING: Over 200,000 creatives compete. contests start at $199 for at least 50 designs.
Pros
High volume of ideas – Review a wide range of design approaches.
Cost savings – Pay only for your chosen design, not the hours to create it.
Quick turnaround – Contests typically last under 2 weeks.
Worldwide talent – A global pool of designers participate.
Cons
Less strategic guidance – Designers rely heavily on your brief rather than back and forth.
Rights concerns – Carefully check contest policies about IP ownership.
Additional fees – Must purchase extended license rights to legally use a design.
No trademark protection – You'll still need to apply separately.
Best For: Entrepreneurs who want lots of ideas fast without a huge budget.
Option 4: Full Service Design Agencies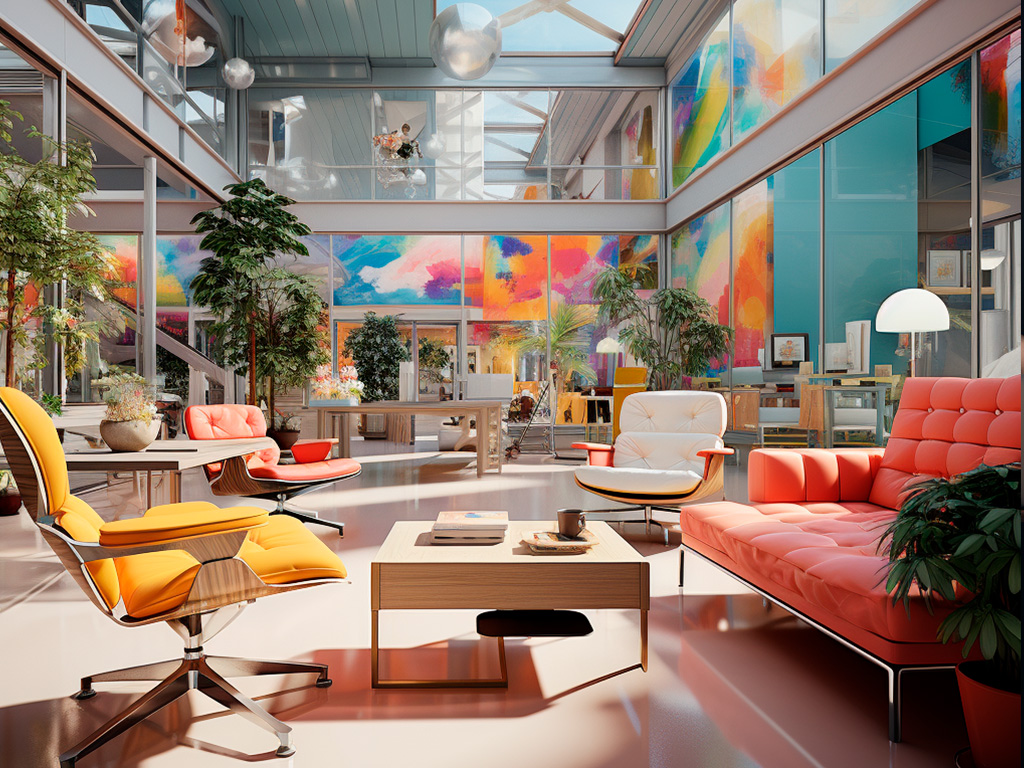 For expert brand strategists and designers under one roof, contact a full service firm. Top agencies offer intensive research, ideation, and execution to craft your visual identity. Expect a comprehensive process like:
Strategic discovery session to align on goals, target audience, personality and positioning.
Market research informs creative brief for designers.
Initial logo design concepts presented based on strategy and research.
Collaboration and revisions to refine selected idea.
Final files delivered with guidelines for usage.
Agency can help secure trademark registration.
Studios to consider include MetaLab, Landor, Pentagram, Chermayeff & Geismar & Haviv.
Pros
Brand strategy focus – Logo ties closely to your core business goals.
Market research insights – Discover your competitive landscape.
Industry leading expertise – Top agencies employ the best strategic and creative talent.
Full service capabilities – Can assist with graphic standards, trademark, website design and other brand assets.
Cons
Lengthy timeframe – Allow several weeks to months for complete process.
High investment – Expect to pay $50,000+ for comprehensive branding.
Less hands-on – You rely heavily on the agency's expertise vs. guiding each decision.
Best For: Large or established companies able to make a significant investment in strategic brand development.
Weigh Your Options for Brand Success
When building your visual identity with a trademark logo, there's no one "right" path forward. Much depends on your budget, timeframe, and willingness to control the design direction. Take your brand personality and goals into account as well. A fledgling startup likely needs a fast, low-cost solution to get up and running. Enterprises seeking a logo redesign warrant an intense strategic agency engagement.
Carefully examine the options in this guide, weighing the pros and cons vs. your specific needs. While a DIY site may be great for an initial logo, will it provide the level of uniqueness and brand resonance you ultimately want? If hiring a freelancer, review their portfolio closely for relevant experience designing in your niche. With crowdsourced contests, recognize that you forfeit deep strategy in exchange for high volume and fast delivery.
The trademark logo service you choose becomes your creative partner in visually conveying your brand essence. Whether self-directed or hands-off, ensure the end result feels authentic. Ultimately, your logo should be flexible for use across applications while remaining distinctly you. It serves as the visual touchpoint for customers to recognize and connect with your business. Choose your logo partner wisely to build an iconic brand identity that stands out in the market.